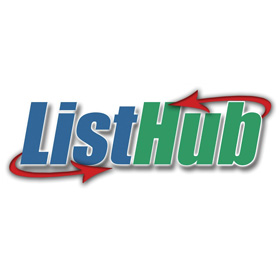 HAR.com is first on board as ListHub starts syndicating listings to MLSs. Listing syndicator ListHub will feed listings to public-facing websites operated by multiple listing services, and the Houston Association of Realtors is the first to sign up for the new program, which will expand HAR.com's coverage area to the entire state of Texas.
ListHub, which is owned by realtor.com operator Move Inc., syndicates listings from more than 450 MLSs to more than 125 publisher websites.
ListHub launched its Real Estate Network (REN) in early 2012 as a way to give brokerages and MLSs the option of sending their listings to websites operated by franchisors and other brokerage networks.
Now, public-facing MLS portals and mobile apps have been added as a category of publishers in the REN and HAR.com, HAR's public portal, is the first to participate.
That means all broker and MLS ListHub clients throughout Texas will be able to advertise their listings on HAR.com. HAR announced a listing syndication deal with ListHub last fall.
HAR.com was the 19th most-visited real estate website in the nation in February and the only local multiple listing service website to make it to the top 20 such sites, according to figures from Experian Marketing Services.
Some MLSs and brokers — including Keller Williams Realty; Coldwell Banker United, Realtors; Turnquist Partners, Realtors; and GoodLife Companies — have already said they'll come on board.
"So Day 1, we'll have a significant amount of listings," Hale said.
Virginia Cook, founder and CEO of Virginia Cook Realtors, a brokerage with 400 agents and six offices in the Dallas area, says she's happy to send her listings to the new Texas-wide HAR.com site because it enhances the possibility of nabbing new buyer and seller clients from across Texas.
"(HAR.com) gives us access to all of Texas in just one click," Cook said.
Cook says her firm also sends its listings to other consumer portals including realtor.com, Zillow, Trulia and the consumer-facing site of North Texas MLS NTREIS (North Texas Real Estate Information Systems Inc.).
Syndicating listings to HAR.com is also about trust for Cook.
MLSs that participate in ListHub's "MLS REN" will have to follow a particular set of rules, including two key principles, according to ListHub: 1) all leads will be provided directly to the listing agent and only to the listing agent (or another lead recipient indicated by the listing broker), and 2) properties are only authorized for consumer display on the public-facing site and cannot be included in the receiving MLS's member listings database.
"As an MLS, the accuracy and integrity of the content on our website is of top importance, and with ListHub, we know that the content will be 100 percent broker-authorized, and MLS-accurate," Hale said in a statement.
"The Real Estate Network satisfies the need for industry websites to compete fairly with third-party websites by offering broad exposure for listings across a wider geography of listing inventory and real estate brokers."
He said he doesn't think HAR.com's expansion will bother TAR, given the many portals in the space.
"You've already got Zillow, realtor.com and Trulia.com as the major players, so since we were No. 1, it just makes sense" to expand, Hale said.
He said he's not yet aware if HAR.com will offer anything that TexasRealEstate.com doesn't currently offer, but said HAR.com would provide statewide tax, school and community information.
"Consumers want more than just the listings," Hale said.
Thank you:  Inman News